Had a very early start this morning. Had to leave the hotel in Kathmandu by 7 am. We were off to do White water rafting.
To reach the starting point we had to undergo again, the tedious journey on the same dangerous road we took to go to Pokhara.
Finally we were all set to get started – my first White Water Rafting experience. We were told by our particular instructor that the river could in places get to a grade 3 or 4 level rapid and that our journey would be about 20 kms.
Again, as with the Para sailing in Pokhara, there was a gradual build up of excitement. Got the helmet and life jackets on; took on board some rowing and safety instructions being given to us and soon we were all set to go.
Turned out to be extremely enjoyable and particularly thrilling experience especially when we did encounter the grade 3 and 4 rapids. Another definite activity for me to do again in the future. The nearest I had got to doing this in the past was in one of the water rides in Disneyland Florida!
We also had some decent water fights with the other boats on our 20 km track. I was unable to take too many photos for obvious reasons, but did get some.
What a day.
All getting ready to go on our little adventure on our way!!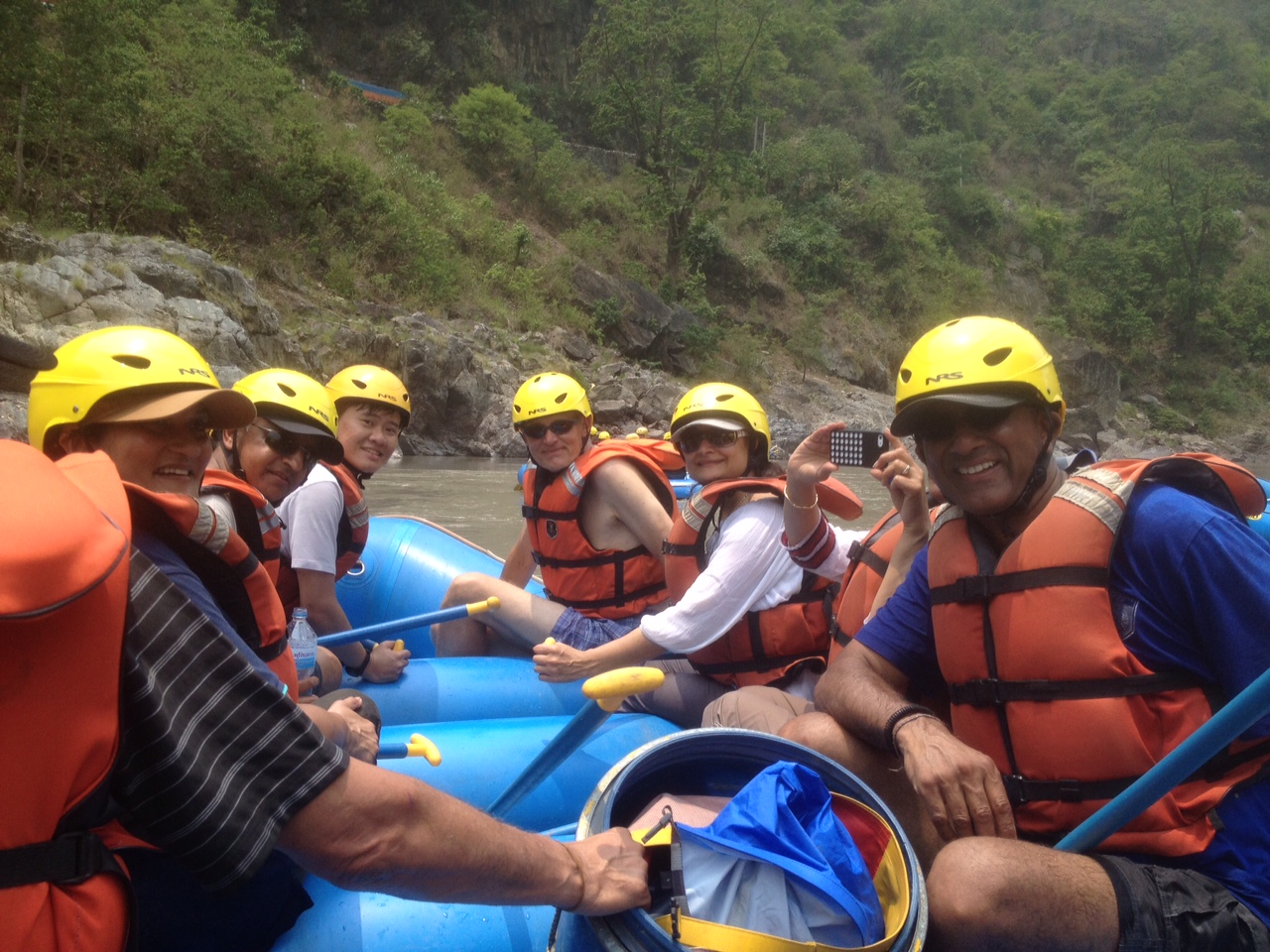 The motley crew on the river trip.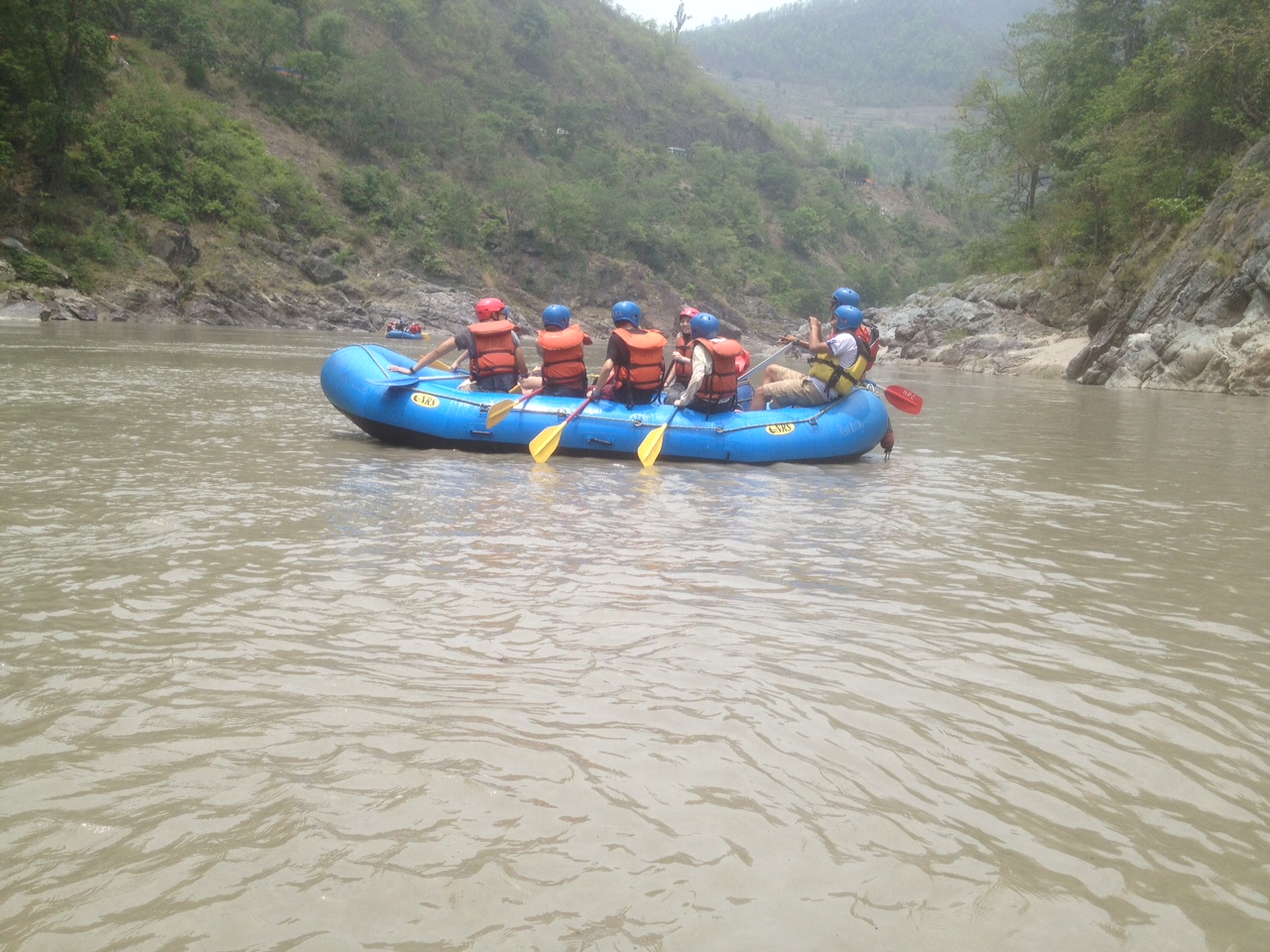 This the calm, before the storm.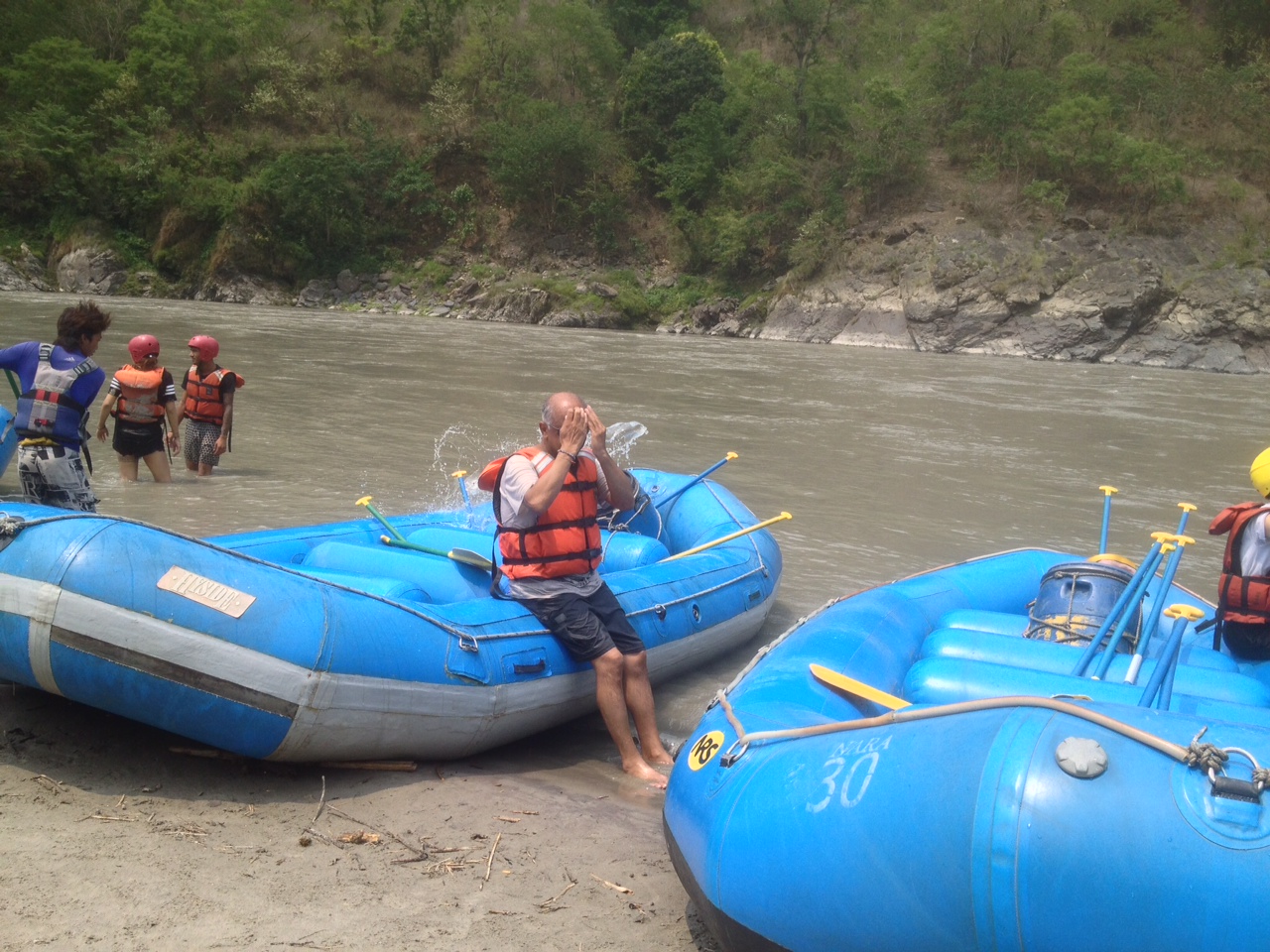 Manvir, doing something or the other.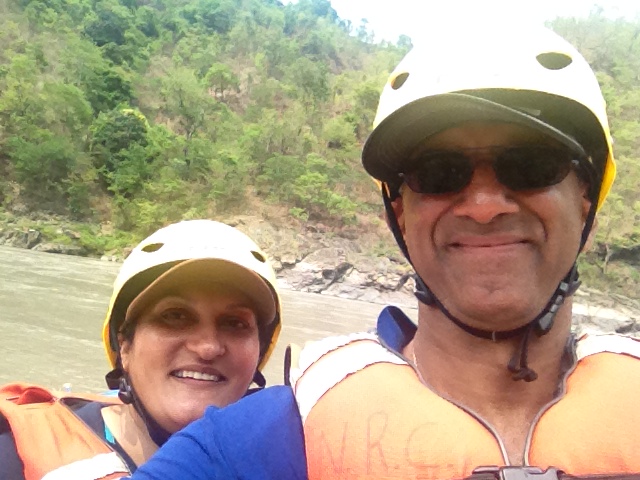 A selfy with wifey.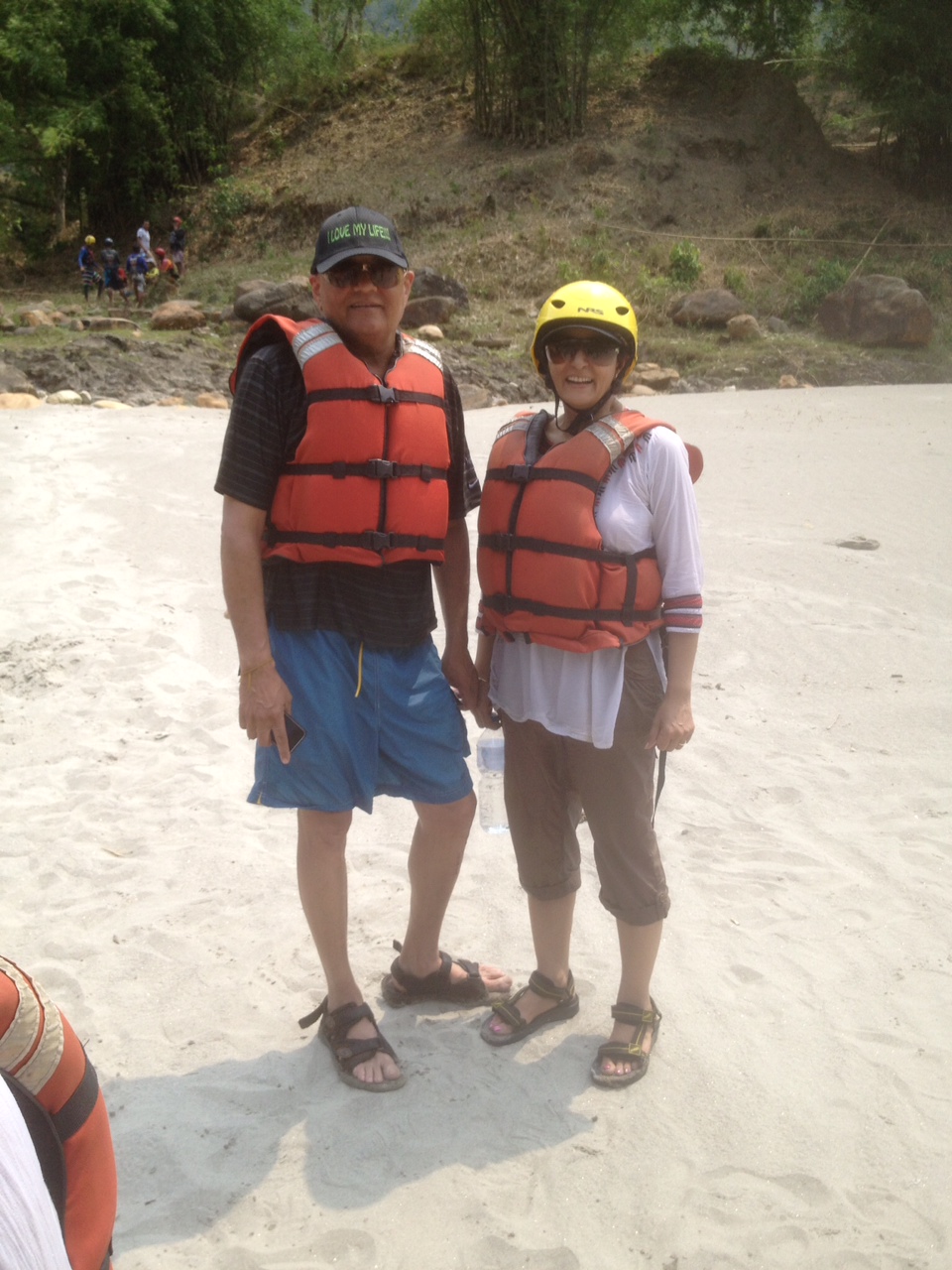 Kirit with Nalini.
The only part I intentionally allowed myself to get wet – I think the life jacket is too small for me:
A short video clip of our River Trip:
Click to watch the video of the river trip
Evening meal – Pizza at a local Restaurant in Kathmandu with friends and partners, some of whom had joined us for the next few days.