Brilliant day today, however the day didn't start very well. After a great night's sleep, as a consequence of which, we got up late! Of all the days, today we needed to get out early!
Went to have a shower and the hot/cold control snapped off and the bath tap water was working was dispensing freezing water. Luckily there was a stainless steel wash bowl, borrowed another one from Manvir's room – by this time they were already to go. The kettle that I had used the previous night to warm up the room was handy this time to boil enough water to be able to have a wash – what a palaver!
Anyway got on our way after a slight delay – Pretty excited about the next couple of days – Mt Everest and the North Face, can it get any better? However the excitement was coupled with a tinge of nervousness because we had already been pre warned about the sanitation there being extremely basic, with one toilet shared by 200 others! We shall see. I'm sure the 'superviews' will compensate for the above!!
We reached another driving milestone on our journey today, we have today completed 10,000 miles of road travelling and how fitting it was achieved on the day we reached the EBC.
I know we have seen some stunning scenery previously but what we saw on this leg was beyond stunning.
We were also privileged in observing some Tibetan Antelope, our guide said it was really rare to see them.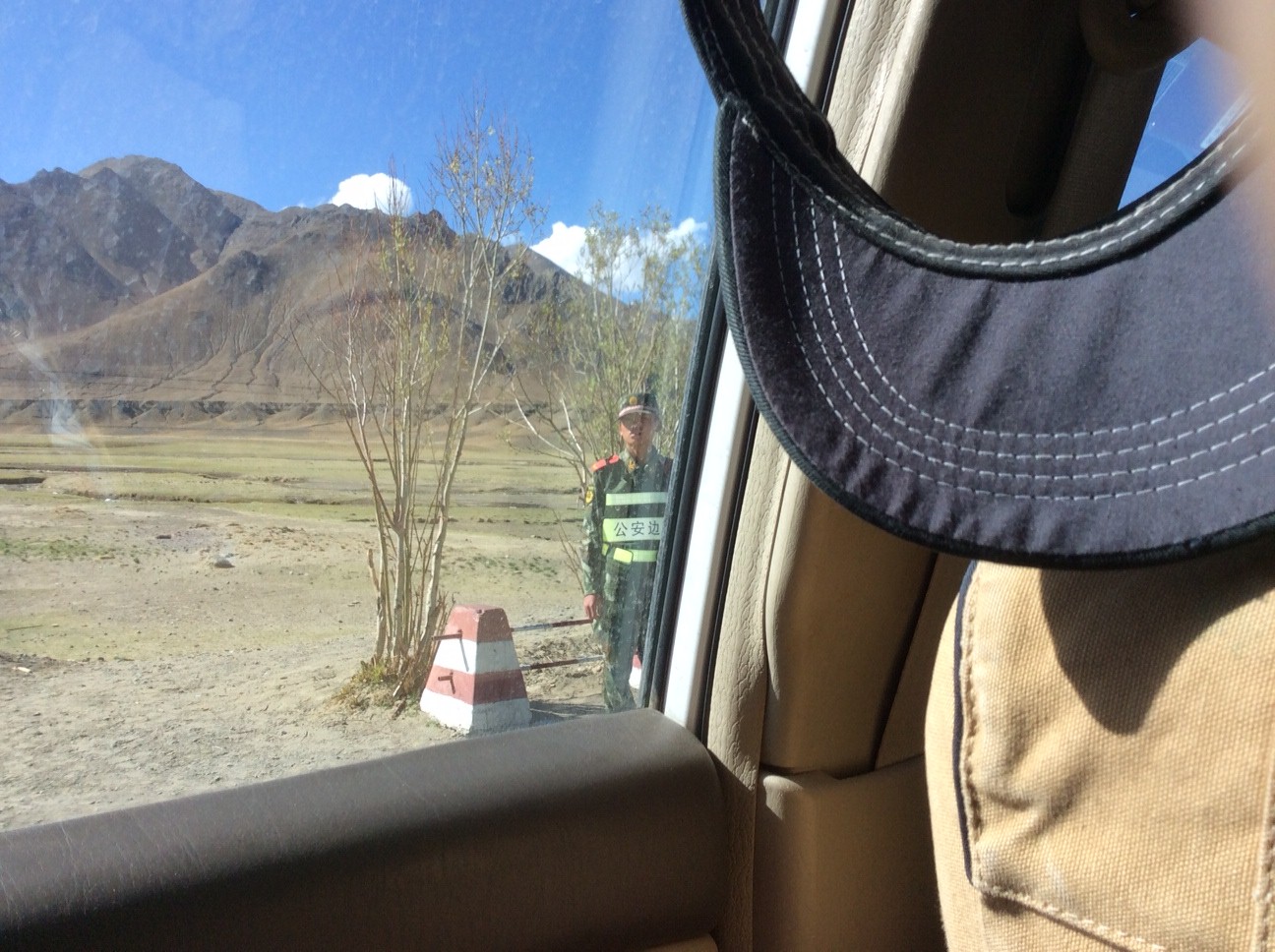 One of several security/ speed stops – we will all be glad to see the back of these.
One our way to Everest Base Camp (EBC) we saw some interesting country dwelling people. These particular ones were on the way to the horse races.
Even this elderly lady was off to the races.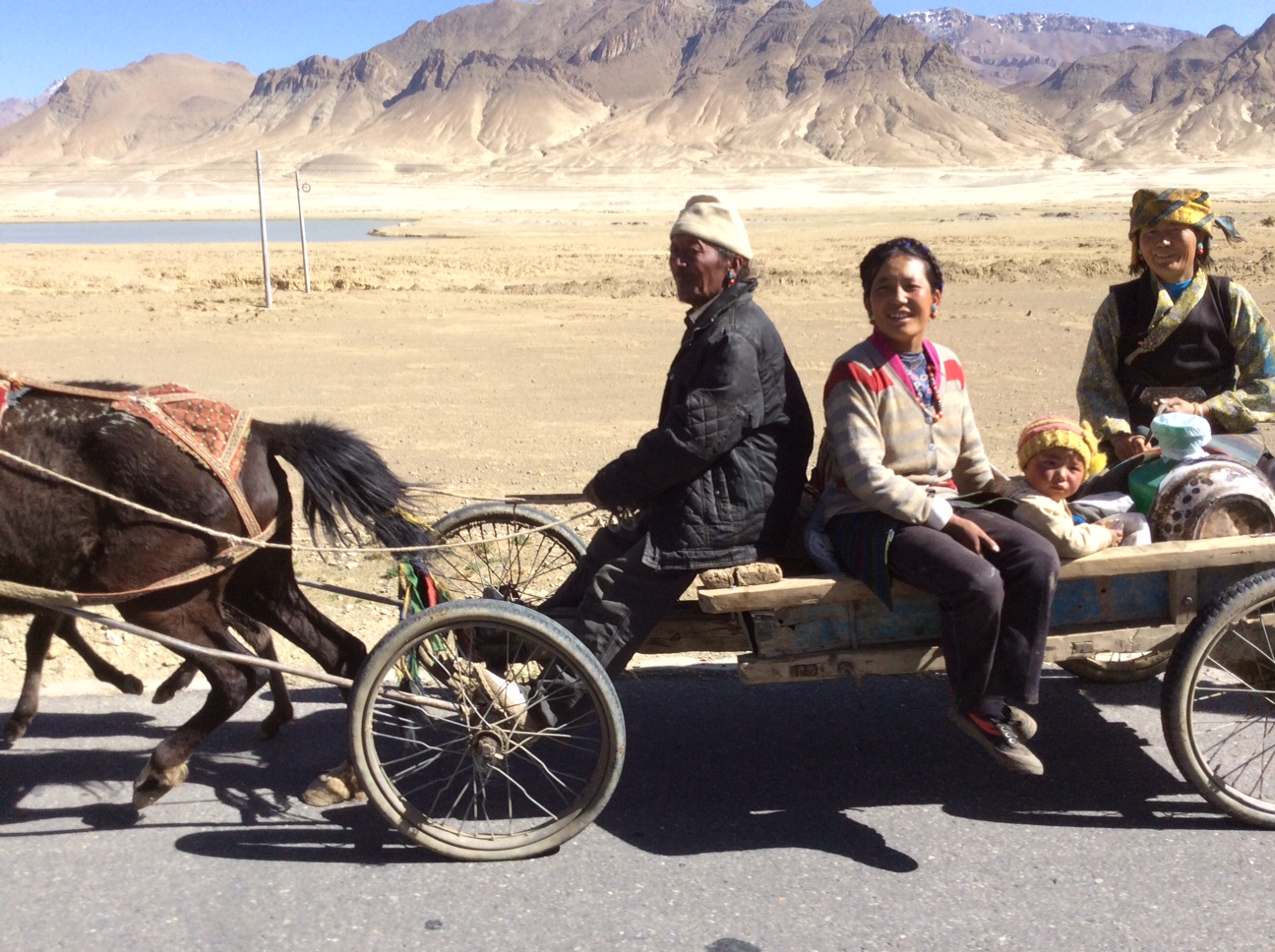 Travelling with the Yak…..
Click Here to Watch Travelling With Yak
Took lots of shots as we approached Mt Everest.The dominance of the North Face became more and more apparent as we got closer to it.
Click to Watch the Video of the Views
Incredible to believe but we have taken the Land Cruiser to the Highest Point in the world!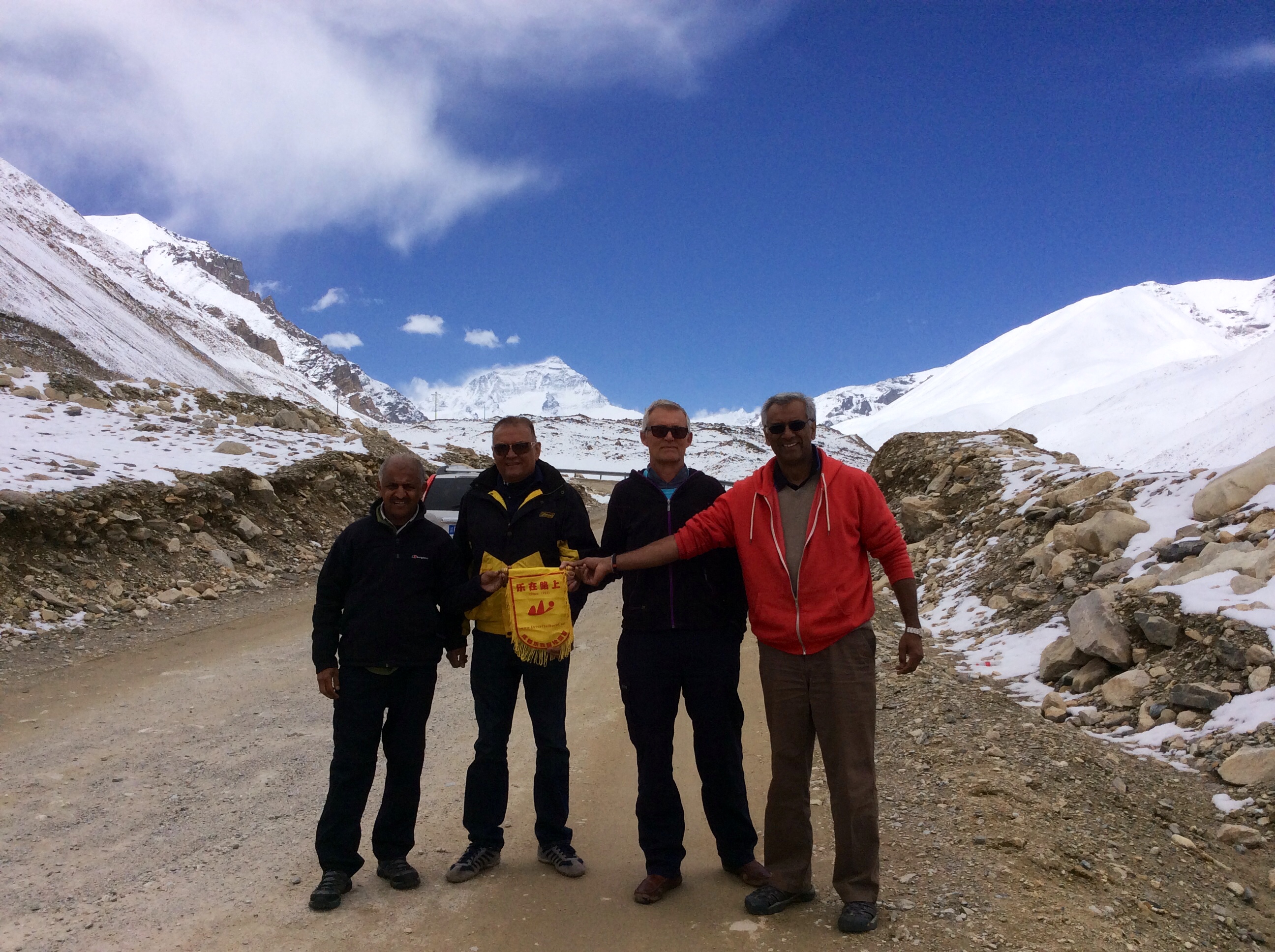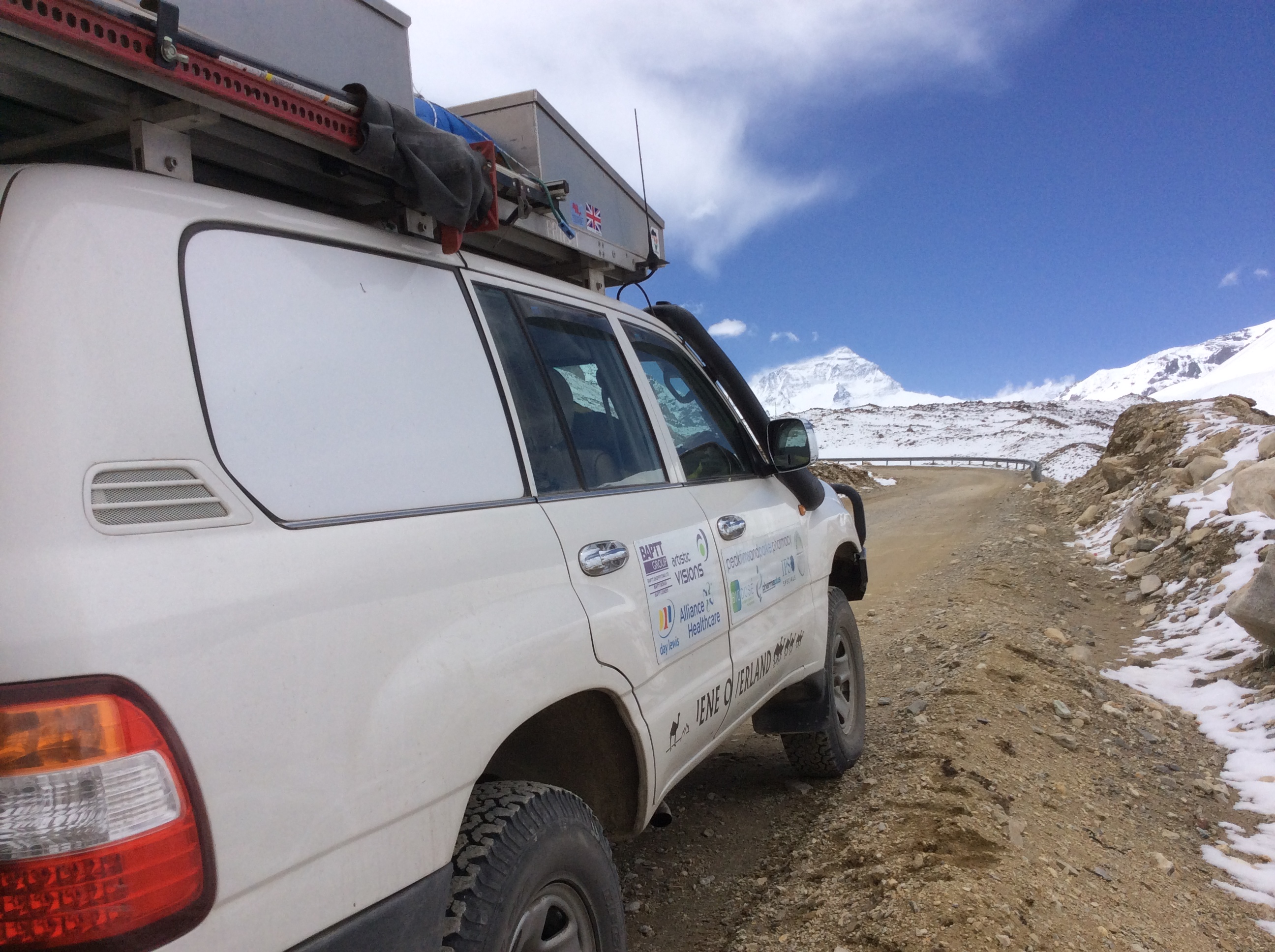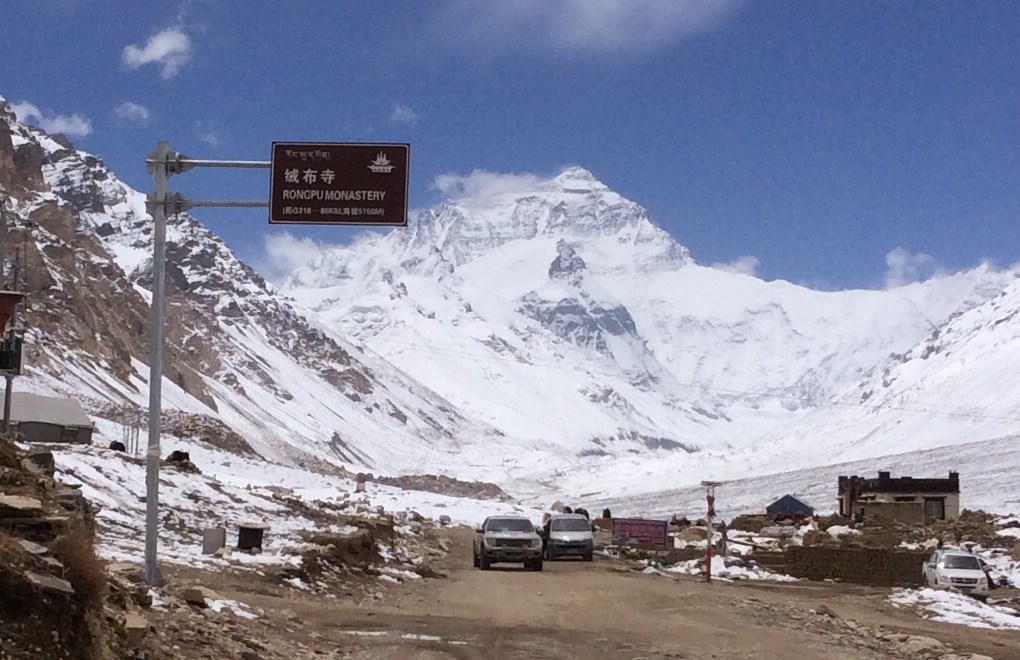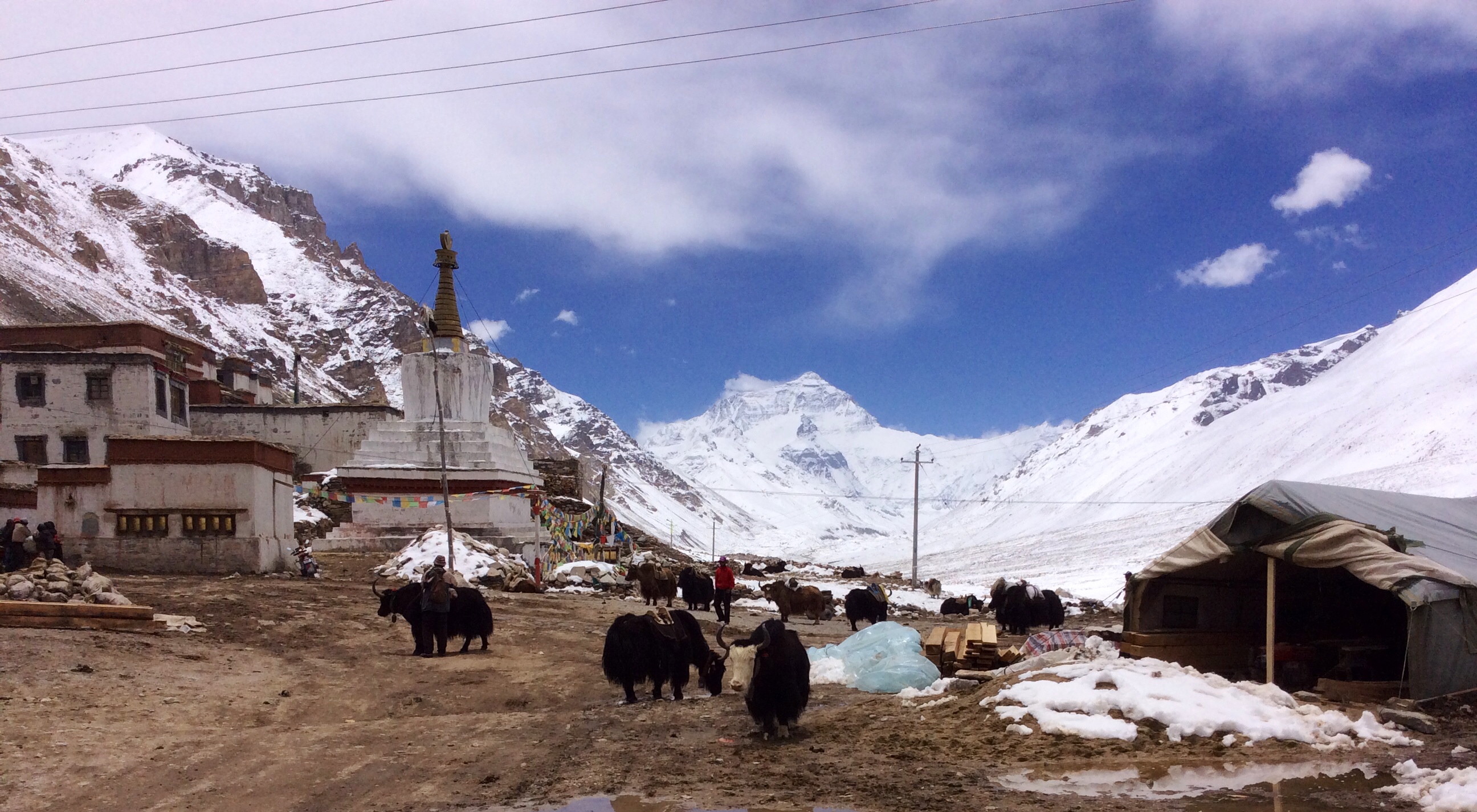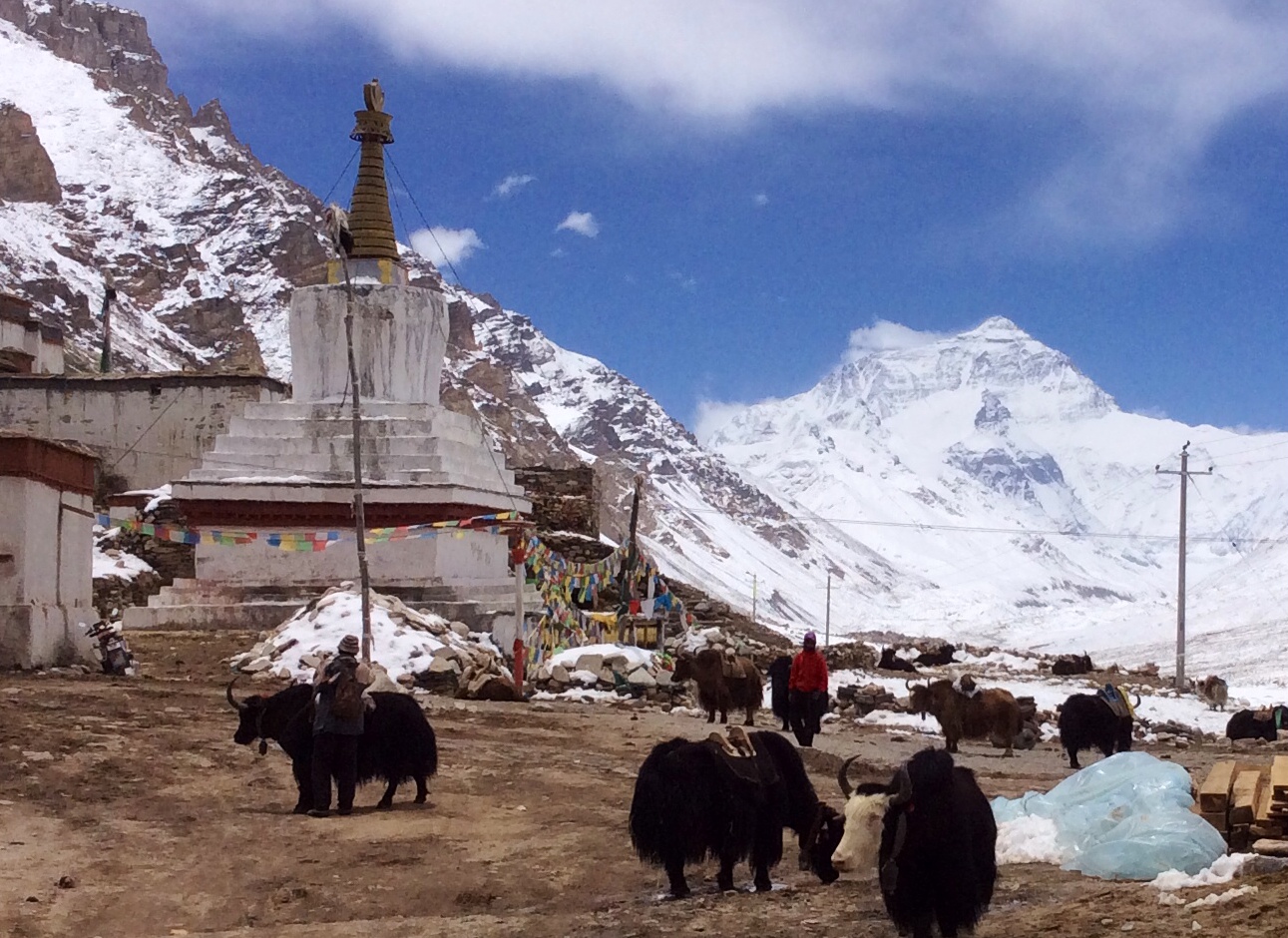 Have been very fortunate indeed to get an absolutely clear day again, this does not happen that often, seeing the North Face of Mt Everest in its full glory?
I spent a lot of time on the roof of the LC.
Walking to a view point  – it was bloody exhausting climbing this little mound.
Hope you're not getting bored of this but, as I mentioned before to have a clear day like this was rare!
Here comes the sunset scenes…… amazing…..
The group sharing this magic moment:
Video clip of excitement at base camp, with the sun setting on Mt Everest.
Click here to Watch the Video of Mt Everest
After further snaps of the sun set on Mt Everest, we settled for dinner – dug into pot noodle purchased previously from the supermarket, set around the tip yee, which was generating good heat and we went to sleep. Yesterday we were in a great bed and got almost 10hrs sleep, tonight !!!! We knew the heat would diminish very quickly.